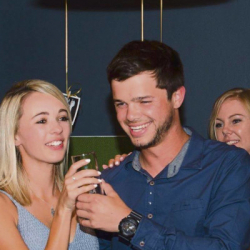 Latest posts by Daniel Badenhorst
(see all)
Many people regard sports betting as nothing more than a form of gambling and a sure way to lose money. While this is true for the vast majority of customers, there is a subset of customers who make money in the long run.
Several different things can help you achieve that goal. One of the most important things you can do is take advantage of the bonuses and incentives offered by online sports betting sites. This essay will concentrate on some of the specifics that, depending on the type of offer, can assist you in making the most of it and using it to your advantage.
Bonuses on New Customers' Initial Deposits
The most profitable promotions are usually reserved for first-time buyers. Because the competition among online sports betting companies is so fierce, every online bookmaker invests heavily in the development of new customer acquisition strategies, such as offering bonuses. When compared to other incentives, welcome offers almost always provide the best value and the most money. They come in a variety of shapes and sizes, but the initial deposit bonus is by far the most popular.
If you join a bookmaker that offers such a deal, it usually means that the website will give you a bonus equal to the amount of your initial deposit. There are a few major factors at work here. The first is the percentage of the bonus that will be given. When you use a bonus that offers a percentage of the total amount you contribute to your balance, your first deposit will be matched dollar for dollar.
The second represents the maximum bonus increase possible. For example, if a bookmaker offers a 100% bonus up to $100, it means that they will match your initial deposit up to that amount. Even if you deposit more, the maximum amount you can receive is still $100.
The welcome bonuses are so valuable, that you should make it a point to claim the maximum amount available. On the other hand, you should always exercise extreme caution when reviewing the bonus's terms and conditions. When you make your initial investment, there are usually rollover conditions attached to welcome bonuses. Before you can withdraw the extra money, you must first place a certain number of wagers.
There are also other factors to consider, such as the required minimum odds and the amount of time you have to fulfill the terms and conditions. Simply put, before you make a deposit and claim your bonus, you must ensure that you have thoroughly reviewed all of the information and have a plan in place.
After you've gotten the hang of how everything works, you'll be able to do some "extra hunting." You can sign up for more than one online betting site and then take advantage of the new customer bonuses that each one offers. When it comes to building a bankroll for sports betting, the majority of people start here.
Additional Sports Betting Promotions
Although welcome bonuses on your first deposit are the most important, online sportsbooks frequently offer other promotions that can help you make money. These are the ones that are in high demand.
Loyalty programs, also known as VIP programs, are used by bookmakers to reward their most devoted customers with perks and bonuses. They work straightforwardly: you will receive additional cash once you have reached a predetermined number of bets within a given week or month.
Increased Odds
When you look at the odds for the most popular leagues, such as the NFL, NBA, English Premier League, and others, you will notice that they have frequently increased. You will be able to make a large number of wagers at advantageous pricing if you stay up to date on the most recent options. Having said that, if you're interested in betting on the NFL, you should check out the numerous betting sites listed on this page.
Reload bonuses
The majority of online sportsbooks offer to reload bonuses that are very similar to welcome bonuses, with the exception that the terms and conditions are less favorable. You may still benefit from the situation, but before doing so, you should carefully read the terms and conditions.
One-time deals for major sporting events
Major sporting events such as the Super Bowl, NBA Finals, UEFA Champions League Final, and others of a similar nature provide an excellent opportunity to make some extra money. The majority of online betting companies are eager to ride the wave and are offering a wide range of promotions to their customers.
Conclusion
As you can see, promotions offer a plethora of opportunities to earn extra money in a variety of ways. They are available at all online sports betting sites, so don't pass up any opportunities that come your way. Reading the fine print and evaluating the situation in light of all available information can assist you in determining whether or not there is money at stake. If this is the case, creating a detailed plan and sticking to it is the best way to maximize your profits.