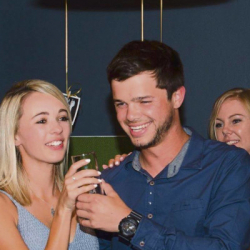 Latest posts by Daniel Badenhorst
(see all)
Gambling.com Has Acquired Bonusfinder for €60 Million.
The Gambling.com Group announced a definitive agreement to acquire NDC Media, the owner of BonusFinder.com. This is part of the company's ongoing effort to expand its portfolio of North American media properties. In accordance with the terms of the agreement, Gambling.com will pay an initial purchase price of €12.5 million ($14 million), of which €10 million will be distributed as a cash incentive. The remaining €2.5 million will be paid to NDC in newly issued common stock of Gambling.com.
The implementation of financial performance-based earnout incentives for 2022 and 2023 by Gambling.com has the effect of sweetening NDC's buyout offer. The Group anticipates that the total consideration, including the purchase price paid at closing and both earnout payments, will be approximately € 41 million ($47 million), equating to a multiple of less than 3.5 times anticipated revenue for 2023.
Gambling.com has capped its acquisition offer at €60 million, but this figure is subject to change based on the outcome of earnout incentives. These incentives permit the purchaser to "pay up to fifty percent of each earnout payment in unregistered common shares at its sole discretion." The acquisition was officially finalised on January 31, and the accounts will be consolidated under Gambling.com beginning February 1, 2022.
"We believe that the combination of these two complementary businesses is immediately accretive to our fiscal 2022 earnings and establishes a foundation for a leadership position in North America," stated Gambling.com CEO Charles Gillespie, creating shareholder value. Due to their acquisition of BonusFinder, Gambling.com has expanded its presence in the North American online gambling industry. BonusFinder's strong presence in Canada prior to April's launch of the online sports betting and iGaming market in Ontario is anticipated to contribute to the Group's increase in market share.
Amsterdam-based In 2019, NDC launched its flagship portal BonusFinder.com, which provides customers in U.S. states with recently liberalised gambling laws with a service that compares various bonuses and sportsbooks. Fintan Costello, a longtime industry associate and former Google employee who oversaw the company's igaming industry, founded NDC. According to Costello, "These organisations complement one another as North American market partners."
The company stated, "Gambling.com has established itself as a market leader in the online sports betting and iGaming industries, and its proprietary technologies and years of experience will provide BonusFinder with the tools to maximise growth in this exciting new era of North American regulation."